Coil Business
SEKIDEN-manufactured electrical components and coil products are used various automobile parts.
From winding coils to assembling some products, we do many of the processes in house.
Our main products are the important items used in starting vehicle engines, such as the push-to-start, key interlock, and immobilizer key.
We are also branching out into a new field of developing our own automated production equipment for step-down transformer coils.
We will also focus on preparing for the rapid shift to hybrid vehicles (HV) and electric vehicles (EV) in the future.
SEKIDEN coils are used here!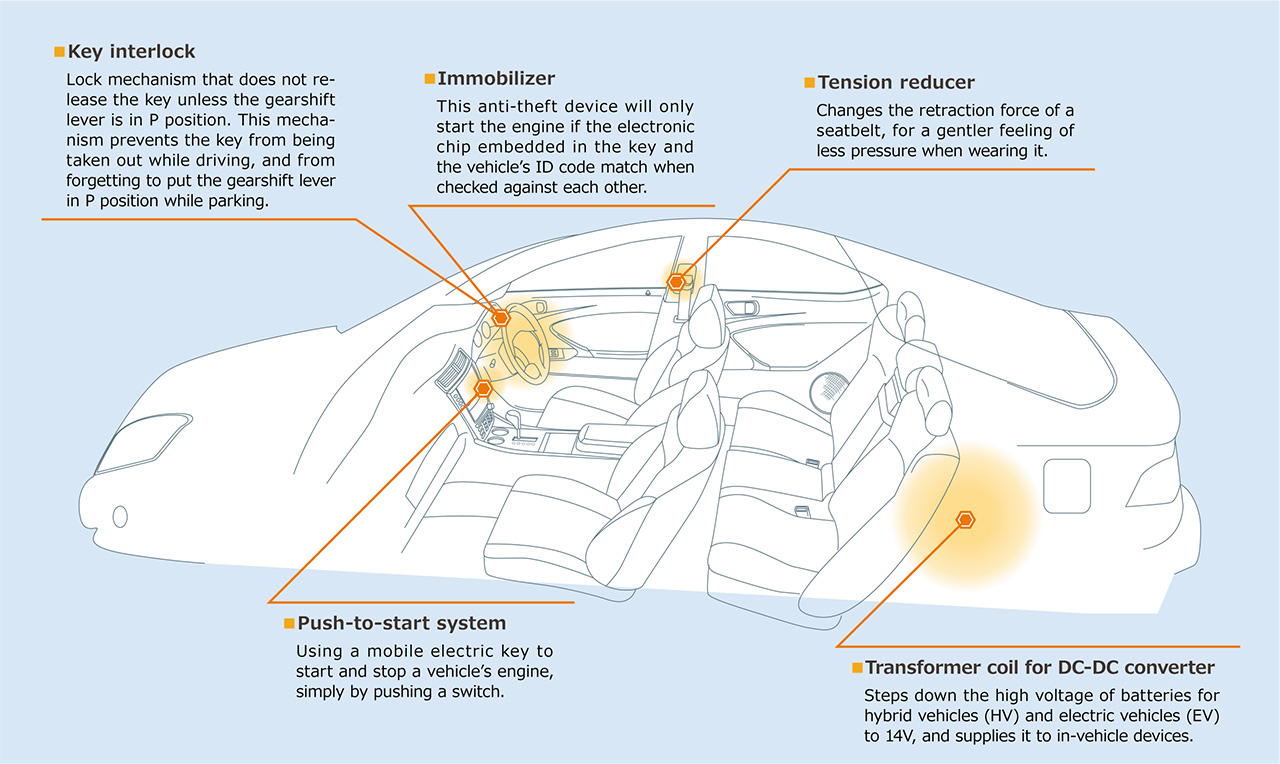 Manufacturing Process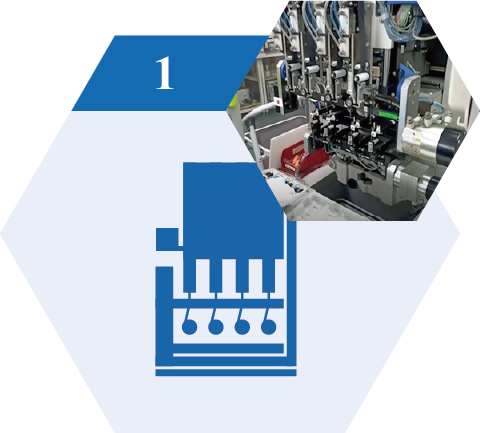 Coil Winding Machine
Winds conductive wire around a bobbin.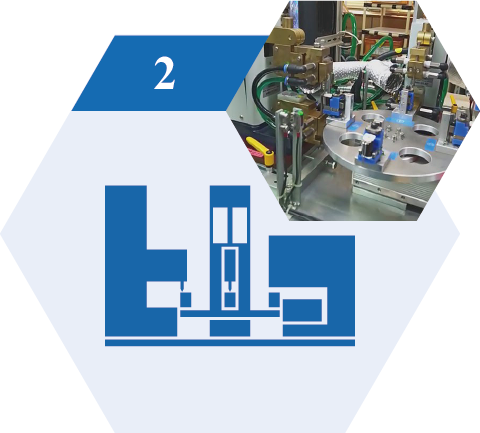 Welding Machine
Connects conductive wire to a terminal for conducting electricity.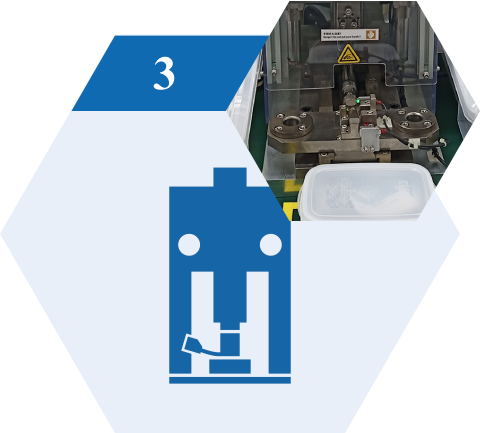 Assembly Machine
Assembles coils with metal parts.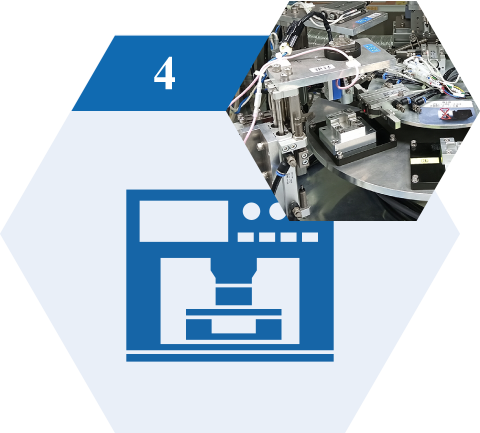 Inspection & Testing Machines
Checks the force strength and radio wave quality.