Harness Business
SEKIDEN-manufactured electrical components and wire harnesses are used to connect numerous in-vehicle devices.
We also assemble wire harnesses.
Our main products are harnesses for electrical components, including those in automobiles such as the lever combination switch, ignition switch, electric door mirror, radio wave key, and airbag. In addition to automobiles, we also manufacture wire harnesses for a wide range of industries including electrical products and industrial equipment.
SEKIDEN is aiming to expand from a specialty manufacturer of harnesses to specializing in the assembly of wire harnesses.
SEKIDEN wire harnesses are used here!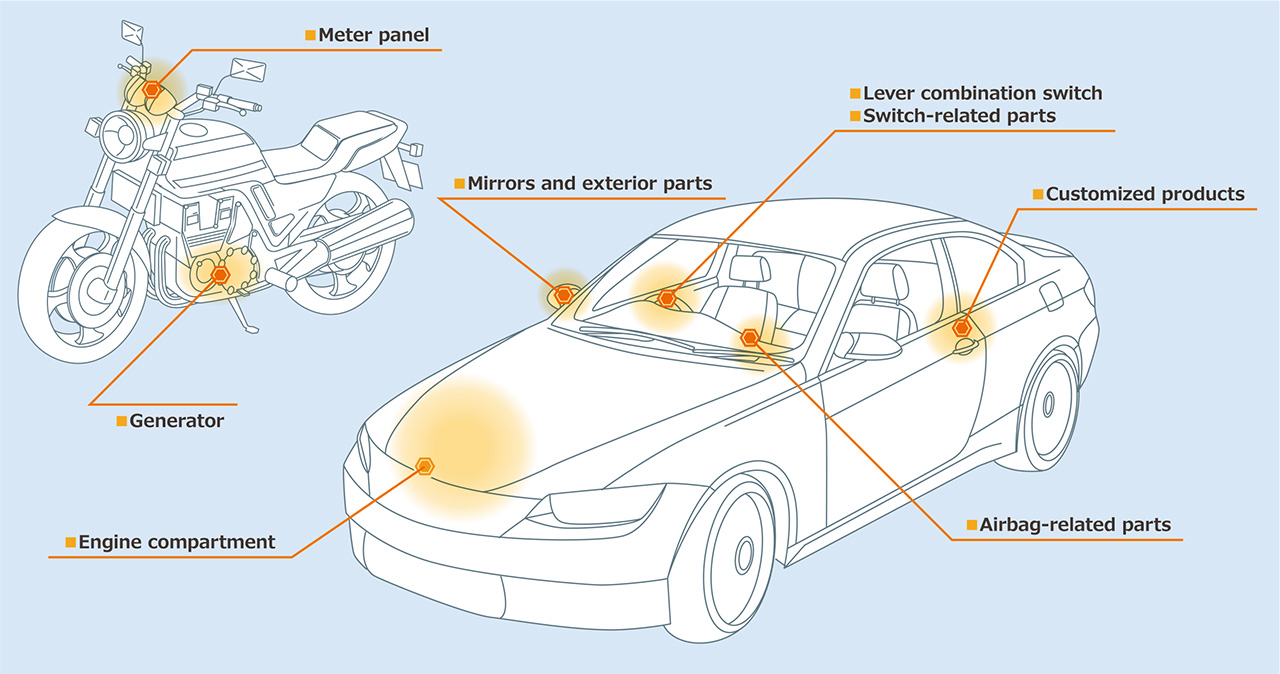 Manufacturing Process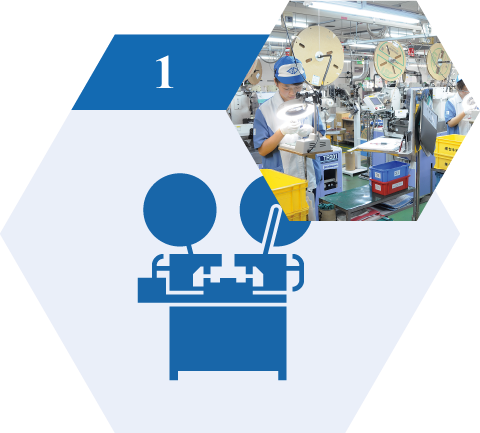 Cutting/Crimping
We cut electrical wires, cables, tubes, etc. We also crimp terminals to electrical wires, cables, etc.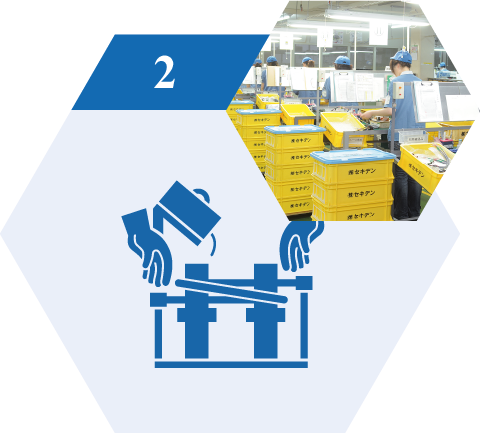 Assembly
We assemble together the cut and crimped electrical wires and other components using connectors, tubes, and tape, etc.

Inspection & Testing
We use inspection and testing machines and equipment to check and guarantee the assembled products.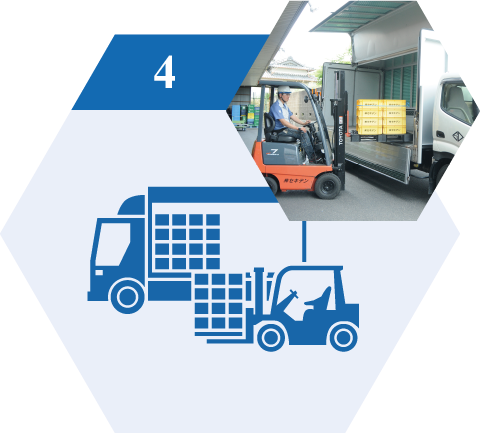 Shipment
We deliver the products to customers using regular freight services.